The Great Gatsby by F. Scott Fitzgerald

Gatsby Jay, a millionaire who just throws his money around, a tycoon of sorts, who bites off more than he can chew.
Fitzgerald is trying to show us maybe how shallow these characters of wealth are, how they play against each other, and how their friendships are paper thin badgered by suspicions, envy, and jealousy.
Gatsby leads a lavish and hedonistic lifestyle.
The protagonist strikes some similarities to what i have heard of Fitzgerald's lifestyle. The author writes with a nice writing prose.
Adapted to screen four times and another movie on the way with Di'caprio, what's the attraction with this story?
Do we envy their lives, do we maybe look at them and say well I would do things different do it better and have a different partner, spend that money in other ways?
Well thats the beauty of stories sometimes we get some food for thought.
Last few sentences of the novel..
"Gatsby believed in the green light, the orgiastic future that year by year recedes before us. It eluded us then, but that's no matter–tomorrow we will run faster, stretch out our arms farther…. And one fine morning—- So we beat on, boats against the current, borne back ceaselessly into the past."
Some trivia about the author…
His wife, Zelda Fitzgerald, died eight years after he did, in a fire at the mental hospital where she was institutionalized.
Died of a heart attack in Hollywood while writing "The Last Tycoon", a novel that was published unfinished.
First novel was 'This Side of Paradise', written shortly after attending Princeton
The Gatsby Style, named for his 1925 novel "The Great Gatsby", was honored on one of fifteen 32¢ US commemorative postage stamps in the Celebrate the Century series, issued 28 May 1998, celebrating the 1920s.
He tried writing movie scripts but was frustrated by the image-based medium, which he had difficulty comprehending as it was so different from the language-based forms of the novel and short-story that he excelled in.
Was a mentor and close friend of the young Ernest Hemingway, who grew more distant with him as Hemingway's fame grew and Fitzgerald's declined and he became increasingly more dependent on alcohol. Hemingway disapproved of Fitzgerald's lowering his great talent to write high-priced stories for slick commercial magazines like The Saturday Evening Post and his sojourns to Hollywood to make money writing screenplays. Unlike his great contemporaries Fitzgerald, William Faulkner and John Steinbeck, Hemingway never wrote for the movies, but he had no objection to selling his novels and short stories to the studios.
Coined the term the Jazz Age in reference to the Roaring Twenties.
Is portrayed by Malcolm Gets in "Mrs. Parker and the Vicious Circle"
He was nominated in the 2007 inaugural New Jersey Hall of Fame for his services to literature.
Is buried at St. Mary's Catholic Cemetery in Rockville, Maryland
The Author

Fitzgerald and the family.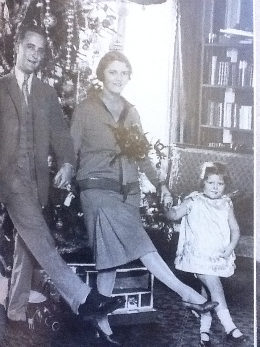 Some info i found about the many movies.
The Great Gatsby has been filmed six times and is being filmed for a seventh:
1. The Great Gatsby, in 1926 by Herbert Brenon – a silent movie of a stage adaptation, starring Warner Baxter, Lois Wilson, and William Powell. It is a famous example of a lost film. Reviews suggest that it may have been the most faithful adaptation of the novel, but a trailer of the film at National Archives is all that is known to exist.
2. The Great Gatsby, in 1949 by Elliott Nugent – starring Alan Ladd, Betty Field, and Shelley Winters; for copyright reasons, this film is not readily available.
3. The Great Gatsby, in 1974, by Jack Clayton – the most famous screen version, starring Sam Waterston as narrator Nick Carraway, with Mia Farrow as Daisy Buchanan and Robert Redford as Gatsby, with a script by Francis Ford Coppola.
4. The Great Gatsby, in 2000 by Robert Markowitz – a made-for-TV movie starring Toby Stephens, Paul Rudd and Mira Sorvino.
5. G, in 2002 by Christopher Scott Cherot – a modernized, loosely based adaptation starring Richard T. Jones, Blair Underwood, and Chenoa Maxwell.
6. The Great Gatsby, in 2007 by Lee Kang-hoon – a Korean adaptation starring Kang Kyeong-joon, Park Ye-jin and MC Mong.
7. The Great Gatsby, to be directed by Baz Luhrmann and starring Leonardo DiCaprio, Carey Mulligan, Tobey Maguire, Isla Fisher, Elizabeth Debicki, and Joel Edgerton. Luhrmann purchased the rights in 2008.Leonardo DiCaprio and Tobey Maguire were the first to be cast, as Jay Gatsby and Nick Carraway respectively. In November 2010, Luhrmann selected Mulligan to portray Daisy Buchanan.In April 2011, Isla Fisher was offered the role of Myrtle Wilson. In May, the Australian newcomer Elizabeth Debicki landed the role of Jordan Baker, while Joel Edgerton was cast as Tom Buchanan, a role which Luhrmann initially intended for Ben Affleck. Pre-production began in Sydney, Australia in March 2011 and the film is scheduled to film in 3D from August for 17 weeks, followed by an additional thirty weeks of post-production, with a view to a 2012 release.
The more known movie so far,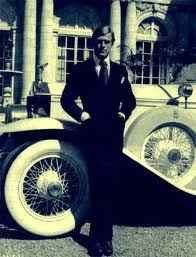 Read about Z: A Novel of Zelda Fitzgerald by Therese Anne Fowler in my review @  https://more2read.com/review/z-a-novel-of-zelda-fitzgerald-by-therese-anne-fowler/