Road Rage: Two Novellas (Audio CD) by Joe Hill, Stephen King, Richard Matheson
Matheson immerses us in a case of Road rage in Duel a short story. He really places you in the thick of the tension. We all know what it's like driving on the freeway those big trucks they own the road due to their size. He takes this tool of terror a Truck coupled with an anonymous driver who is rampant on causing fear and terror to our likable protagonist.
The main protagonist is a salesman on business trip it will be a trip three days of motels and restaurant eating. It all picks up on a Thursday morning on a California Highway. This story is short but it really packs solid prose and psychological thrill. He places you in the shoes of the salesman you see it all through his eyes P.O.V mode and really feel you are there with him in the thick of it, on the highway experiencing the whole series of events to take place. Outstanding Matheson is in his character's and writing.
All it takes is one shocking incident and all the years behind you are displaced!
Was adapted to screen, directed by Spielberg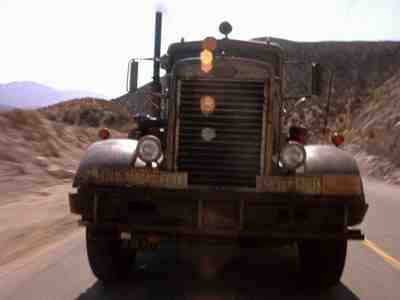 Throttle by Stephen King and Joe Hill is another story dealing with the road and trucks. Their story is not as first person as Matheson's and you are slightly more away from a psychological thrill. This story is knitted together well.
There is to be a graphic novel version of this out in February.