Psycho by Robert Bloch
Review
Gripping story if you've seen the movie this is better you get that missing insight of being in Norman's mind. The story is a page-turner. Bloch is a good writer and has plotted the story well no sentence is wasted or boring. After reading Darkly Dreaming Dexter I thought I would try and get into rambling mind of a different kind of killer. Bates is obsessed with his mother wants to be like her And wants her to be part of him.
Some facts
The novel "Psycho", written by Robert Bloch, was actually part of a series of pulp novels marketed in conjunction with the popular spooky radio show "Inner Sanctum".
Alfred Hitchcock bought the rights to the novel anonymously from Robert Bloch for only US$9,000. He then bought up as many copies of the novel as he could to keep the ending a secret.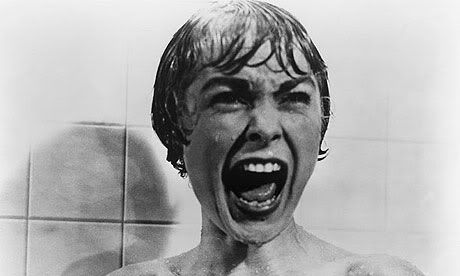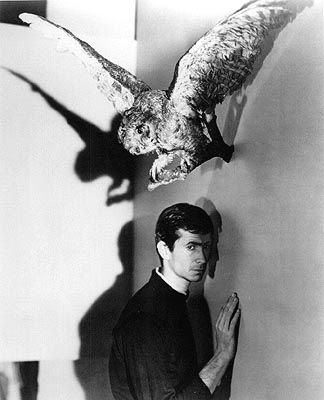 ONLY READ THIS BELOW AND LOOK AT PHOTOS IF YOU KNOW THE STORY OR SEEN THE MOVIE SPOILERS!!!
In the end alot of detail is left out in the movie that touches on the state of mind of Bates. He was a transvestite schizophrenic, who in a blind range of jealousy killed his mother and her lover so that he could have his mother to himself. In the end out of guilt he tried to revive his mother from dead having conversation with her skeleton and pretending she was alive until in his split personality she literally became part of him. He would become semi drunk and have and split where she became the driver and killed until he gained control again, then he would assume he just passed out asleep when she was in control. He was reading into satanism and metaphysics which is probably where he got the idea that he could bring back his mother from the dead and decided to unearth her body from her grave