DRACULAS by Blake Crouch, Jack Kilborn, Jeff Strand, F. Paul Wilson

It reads like a bullet hitting bang on target. No messing around, strip away the usual vampire history or romance this story goes straight to the kill in POV mode chapters are divided by switching through the eyes of the prey and predators. Worst case senario to have is the turned let loose in a hospital with the young weak and old to feast upon, it's too late for Benny the Clown and Oasis the young girl, she wants candy now red candy. This is what the novel The Passage was missing just good old human struggle with a chainsaw too hand. Characters are developed well, the story doesn't let up momentum and real page burner. A Dracula story on steroids! I wander if a sequel is on the way. Make sure you have few hours spare as once you ride the gauntlet you won't want to stop!
I am sure this one will end up on the big screen. I imagine the words painting images played out in my mind and i hear that classical track "O Fortuna" by a guy named Carl Orff playing in the background.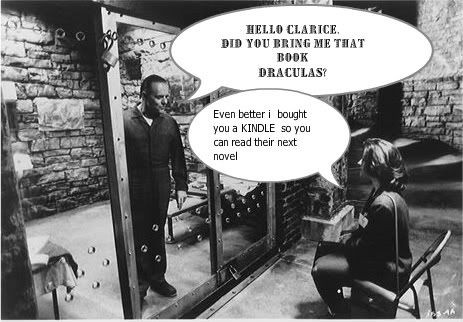 BY FROM AMAZON.CO.UK ON KINDLE AND AMAZON.COM Draculas: A Novel of Terror